eyJpZCI6IjkzMjY2MzQwIiwibmV0d29ya0NvZGUiOiI5NDIwOTk0MCIsImVmZmVjdGl2ZVJvb3RBZFVuaXRJZCI6IjkzMjEwMDYwIiwibmFtZSI6IkZyb250VG9wIiwicGFyZW50UGF0aCI6eyJpZCI6IjkzMjEwMDYwIiwibmFtZSI6ImNhLXB1Yi0zMDYxMTc2MDkyNzY2MzI4IiwiYWRVbml0Q29kZSI6ImNhLXB1Yi0zMDYxMTc2MDkyNzY2MzI4In0sImFkVW5pdENvZGUiOiJGcm9udFRvcCIsImRlc2NyaXB0aW9uIjoiIiwiaXNGbHVpZCI6ZmFsc2UsImlzTmF0aXZlIjpmYWxzZSwiYWRVbml0U2l6ZXMiOnsic2l6ZSI6eyJ3aWR0aCI6IjcyOCIsImhlaWdodCI6IjkwIiwiaXNBc3BlY3RSYXRpbyI6ImZhbHNlIn0sImVudmlyb25tZW50VHlwZSI6IkJST1dTRVIiLCJmdWxsRGlzcGxheVN0cmluZyI6IjcyOHg5MCJ9fQ==
Dr. John P. Goldblatt of URMC's Department of Orthopaedics, died suddenly on Jan. 23 after an unforeseen illness.
He was 56.
Goldblatt worked with injured players from several Rochester sports teams, including the Rhinos, Lancers and Western New York Flash.
"Our sincere condolences from the entire Rochester soccer community 🙏," the Rochester Lancers said onn Facebook. "Dr. Goldblatt helped care for so many Rhinos, Lancers & Flash players over the years. He will be greatly missed.
"Thoughts & Prayers to the entire family ♥️🙏"
A 1984 graduate of East High School, Goldblatt earned a bachelor's degree in mechanical engineering. With a job at IBM, he began a new chapter in Burlington, Vt. There he met his wife, Julie, an intern from New Mexico.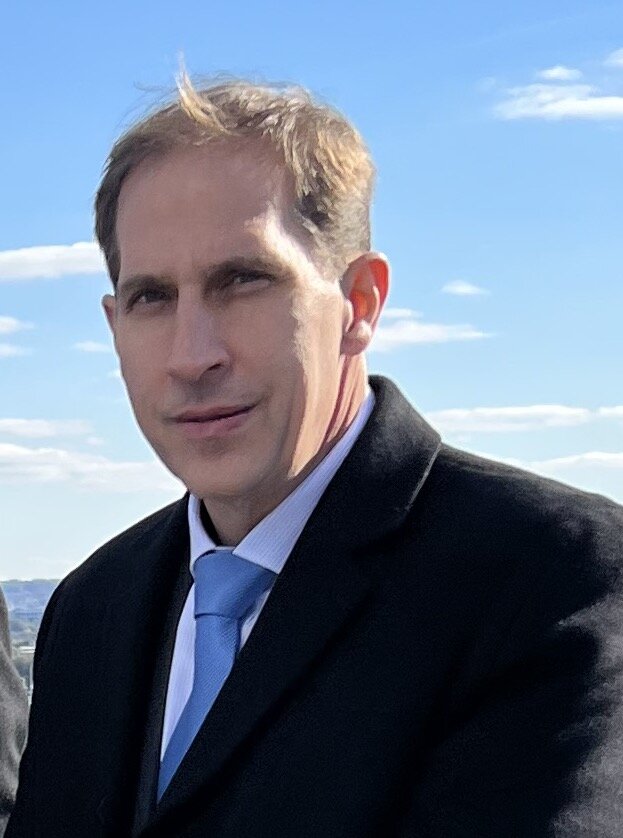 Goldblatt heeded the call to medicine and attended medical school. This path led back to Rochester where he would join the orthopedic department, and he and Julie would start a family. His son Dallan was born while he was a resident and two years later his daughter Justine joined the family.
Michael D. Maloney, MD, Dean's Professor of Orthopaedics and division chief of Sports Medicine, shared memories dating back to the time he and John were residents at URMC in the mid-1990s.
"John was the smartest resident I worked with, truly brilliant and he channeled his brilliance into becoming the best sports medicine doctor he could be," Dean's Professor of Orthopaedics and division chief of Sports Medicine
"He has been a member of the Sports Medicine family for 23 years," Maloney added. "He was a gifted physician, a precise and very talented arthroscopic and reconstructive surgeon who took amazing care of patients from all walks of life. His patients adored him. This is a devastating loss."
As a colleague, Maloney said, John was "a perfect partner – hard-working, always willing to lend a hand, to chip in and help. The epitome of a team player. Everyone would want this kind of person as their partner. He served as the University of Rochester team orthopaedic surgeon with passionate dedication for two decades.
"Most important and impressive was his loving commitment to his wife Julie, son Dallan and daughter Justine. He prioritized and cherished his time with them – a true role model for us all."