Mike Roth and Michael Cohen in the booth (Photo courtesy of Michael Cohen)
On Sunday, in what could be an end of an era in Major League Soccer, FOX will broadcast the MLS Cup final between Los Angeles FC and the Philadelphia Union tussle in the 27th MLS Cup at Banc of California at 4 p.m. ET. Apple TV will stream league matches for the next decade as part of a 10-year, $2.5 billion deal that was announced on June 14 (there could be games broadcast cast on cable TV in the future, perhaps as early as next year). With that in mind, FrontRowSoccer.com looks back at the early days of MLS games on TV and the numerous challenges of putting together local, regional and national packages.
By Michael Lewis
FrontRowSoccer.com Editor
Major League Soccer could not have asked for more a dramatic ending to its much-anticipated inaugural match on April 6, 1996.
In front of an enthusiastic capacity crowd of 31,683 at Spartan Stadium, Eric Wynalda scored off a brilliant individual effort from seven yards, powering a shot to the far right post past D.C. United goalkeeper Jeff Causey for the lone goal in the 87th minute to lift the San Jose Clash to a 1-0 victory.
What a dynamic finish and what a sensational start for the league, which took its first steps as part of FIFA's mandate of the USA hosting the 1994 World Cup.
Just as ESPN's camera's panned in on the celebration of the Clash and Wynalda – the U.S. international striker took off his shirt in jubilation near the sidelines – a pesky speaker pole in the foreground of the college football stadium intruded into the shot, getting in the way of joy and success.
"There's nothing you can do," said Michael Cohen, who was the producer. "Great crew, great director."
But there was something that Cohen could do over the succeeding years with a goal of creating a seamless first-class production of games.
In 1996, all the 10 original MLS clubs called football stadiums – professional and college – home, for better or worse.
That was Cohen's and soccer fans welcome to the modern TV age of the sport in America.
As Cohen and many of his colleagues discovered during those pioneering days of getting MLS matches off the ground and on the air, there were many a challenge to overcome. Some big, some small. But for a perfectionist such as Cohen, it could be frustrating to overcome, but quite gratifying when it worked out.
In the league's early days, camera angles proved difficult to capture the essence of what was transpiring on the field.
"I mean, doing a game in the old Cotton Bowl, that press box was on the moon," Cohen said. "The camera's shots were high like we were playing on football lines. If you think of the stadium as your soundstage, we were definitely challenged with that soundstage for a lot of the early years of the league."
Some problems could be cured with the proper education of personnel and the evolution of equipment. New "sound stages" would have to wait until the advent of soccer-specific stadiums.
It wasn't until 1999 that the first generation of such venues – Columbus Crew Stadium – would be built, with many cathedrals to the beautiful game following in the 21st century.
It was part of the league's growing pains, on the field, and adjacent to it.
Back in the day, cumbersome videotapes were used for replays, which took longer to put on the air compared to the superspeed pace of the digital age.
Announcers were out there, although finding or discovering the right ones for regional and national contests was a high bar at time. So was recruiting the unsung heroes – personnel behind the scenes who made the broadcasts go.
In today's superspeed world of high-definition TV and being able to watch just about any game anywhere in the world, the stakes might be higher, although technology has made life easier to get the best camera angles and instant replays from not just one angle, but from various views, many in slow motion.
It wasn't always this way in MLS.
Cohen was given the responsibility of putting together the nuts and bolts of the burgeoning league's first vital steps into television. With only a handful of months to build a structure, it was quite a challenge for anyone, even for someone with Cohen's expertise and attention to detail.
Michael Cohen's manuals when he taught announcers, technicians the finer points of soccer back in the day. (Photo courtesy of Michael Cohen)
THE VERY BEGINNING
Michael Cohen remembers the date he got the news – Dec. 15, 1995 – that he was going to be the lead producer for Major League Soccer's launch on ESPN and ABC. He was teamed with director Doug Wren.
Given that there hadn't been a first division professional league in the United States since the North American Soccer League went under in 1985, it was a daunting task. The soccer talent pool for experienced announcers and technicians was ranged from decent to spotty, depending on the city and region.
"We had decent budgets, not great budgets," Cohen said. "It was very heavily based on the fact that we would be hiring a lot of local people in the markets of the games. When you have the national game of the week for the leagues like baseball, football, basketball, you have bigger games, you have bigger network exposure, you had a large core of travel."
Not so in soccer back then.
Cohen credited New England Revolution owner Jon Kraft and MLS' first commissioner Doug Logan for understanding the value of television in selling and educating the sporting public about the league in particular and the game in general.
"The vision of Jon Kraft and Doug Logan at the time was that we needed to as much as we're making the investments in the players, we needed to make an investment in the infrastructure, so that we can have people that know how to produce and announce stuff," he said.
Wren and Cohen realized they would need a heavy reliance on the local markets and the quality of the telecasts varied from top of the line to poor.
"There really wasn't as an organization on how local TV was going to be produced in 1996," Cohen said. "They left it up for the most part to the teams. There's no real rhyme or reason and it was harmful to the league in my opinion, because the quality of the games was not produced great. In fairness, local budgets weren't great. They weren't substantial and you would get guys that were not doing a hockey that day. 'What am I doing today? Oh, I'm doing local soccer and Kansas City or I'm doing local soccer in Dallas.' There was no real organization to it."
Cohen brought that up to Logan and Kraft and he also was anointed the executive producer of local games, which would give a consistency to the regional broadcasts while he and Wren could identity and hire quality individuals in front of and behind the camera.
"We instituted a grading system for local producers, directors, and crew," Cohen said.
For example, starting in 1997, Cohen held an annual seminar for announcers and the crew. They rolled through some clips that seem rudimentary in today's soccer environment, making sure everyone understood what offside was and how to present it and explain it via a replay of the call.
That included when the play-by-play announcer should talk and when the analyst would chime in with his opinion, especially during replays. Cohen even gave advice on when announcers should use inflection in their voices to accentuate a special play. Let's face it, there is a different cadence and down time in soccer as compared to gridiron football and baseball.
"It wasn't just that Major League Soccer started an American league and gave this opportunity for players in this country," Cohen said. "We had a forum for the fans to learn the game. We wanted to educate them."
Cohen and company also created manuals to help educate the crew who might have known sports, but still needed to learn the ins and outs of soccer. And that didn't happen overnight.
"I still have a VHS tape somewhere where I would travel around and I would sit in the tape room and I would show tape operators and team camera people the framing for offside and also where to take on offside replay back," he said. "It sounds so basic now, but that's how we started to build the foundation."
Finding veteran soccer announcers and off-camera personnel was a challenge and a half in some regions.
There were not many, if any reliable veteran announcers and personnel who knew soccer, from which to choose.
"If you went around saying, in the 90s, 'I'm a soccer play-by-play guy.' It's you're saying you're the best snow skier in Hawaii," Cohen said. "It's the same thing with production to say you're a soccer producer in the 90's. In 2022, if you're a soccer executive producer or soccer play by producer, soccer director, because of all the content that's being produced, both domestically locally, nationally and internationally for soccer."
While soccer had been televised in the U.S. for years, MLS was facing a brave new world.
Quality telecasts from Europe on ESPN and other cable networks upped the ante. If American soccer fans saw Bayern Munich take on Manchester United in a UEFA Champions League encounter with all the bells and whistles, with directors and cameramen knowing when to do close ups and when to pull away to see the entire action, they expected it on their screens from MLS matches as well.
In some ways, it was a no-win situation.
Cohen was trying to recruit talent – in front of and behind the camera for the 10 original teams. That seemed to be simple compared to today's massive 28-team league (29 teams in 2023) but he and MLS was starting from scratch.
Like it or not, there were some great expectations right off the bat. Yes, there was a rather successful World Cup in the USA two years prior, but the work was done by international crews who had plenty of experience.
A page out of the manual (Photo courtesy of Michael Cohen)
And like it or not, the early MLS broadcasts were compared to ones emanating out of Europe, where they had been televising games for decades. Those games from the other side of the Atlantic Ocean were world class and set an industry standard.
"The expectation when we got on the air was that we needed to look like the English Premier League from day one and that was a lot of pressure," Cohen said. "Between not having developed the announcers yet, not having develop most of the behind-the-scenes people, we needed we needed a runway. So, we kind of felt some challenges from some both viewership and even at the management and executive level of teams, who wanted us to be to the best right away."
Cohen along with Doug Wren wrote a manual about what the various cameramen needed to be doing, journeyed to Europe to learn from the best and how to build a successful plan. In Germany, he met with camera men.
"A minute into the meeting, the crew started laughing at us," he said. "We said, 'What's so funny?' They said, 'We've been doing this a really long time.'
"People were operating the equipment and the camera people and the technicians and the replay people were doing it for 30 years. The cameramen didn't need a lot of direction. The director can pick shots. That was our goal. When do we get to that point?"
A quick education was needed at the regional and national levels. Not surprisingly, there were growing pains.
"Back in '96, '97 '98, we were trying to get our foundation laid," Cohen said. "I felt a little challenged by the critiques. Immediately you're just thick skinned. You just take it with a grain of salt. I think that right away, what surprised me is the level of criticism that came from those early years, as we were sort of were still developing what would ultimately be what you see today."
MLS was following a tradition established in other sports.
A number of announcers such as Chris Collingsworth and late John Madden, who did local and regional NFL games eventually were promoted to work nationally televised games on CBS, NBC and FOX, Cohen noted.
"You could develop talent," he added. "When I say talent, talent extends behind into camera, producer, director, technician as well as on-camera."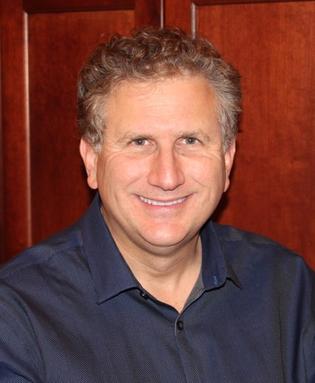 Michael Cohen (Photo courtesy of Michael Cohen)
THE MAN BEHIND THE CURTAIN
Before we go any further, let's get to know Michael Cohen a bit.
No, he's not that Michael Cohen.
He's the Michael Cohen of soccer and sports.
Cohen has been a major force between the scenes, not getting only MLS on the tube and cable, but with other soccer leagues as well. As president and executive producer of Bizzy Signals Entertainment, the 60-year-old Cohen also has influenced broadcasts in the United Soccer League and National Women's Soccer League.
The Queens, N.Y. native's resume could break the internet.
He was the first MLS producer for the national broadcasts on ESPN/ABC, the first executive producer for MLS and Soccer United Marketing, in which he oversaw thousands of hours of soccer production, including the 2002- and 2006-men's World Cups and 2003 Women's World Cup. He also designed the production plan to have every MLS game seen on TV through his work on nine Olympics (four overseeing soccer). He also helped to create the FOX World Cup division as a consultant and most recently designing media plans for the United Soccer League and National Women's Soccer League.
An eight-time Emmy Award winner, Cohen also made a big impact in talent selection as he is responsible for many key production people. That includes long-time sports and soccer producer Amy Rosenfeld and Dana Rubin, and on-air talent, including Aly Wagner, Kyle Martino, Glenn Davis and Wynalda, among others.
Cohen also was the head of production for 15 MLS Cups and all-star games and was a part of the production team for the World Series, Super Bowl, Indianapolis 500, Kentucky Derby, Wide World of Sports, 14 NFL draft and the X Games.
Over the years, he has staged a myriad of events on NBC, ABC, CBS, FOX, ESPN and A+E Networks. And he has won eight Emmy Awards after being nominated 15 times.
Beyond sports, Cohen also has produced entertainment shows and pay-per-view concerts, among other projects.
In May, Cohen was named the USL's executive vice president and head of broadcasting and media.
So, you might want to say that Cohen has been around the block. Well, many blocks. He realized how important TV could be for the building blocks of a new league.
"Michael was a believer in me," said Davis, who has announced MLS telecasts – local and national – since the humble beginnings of the league. "He gave me a wonderful opportunity. No question. This is where you think about if you cross the right person's path in life, you get opportunities. Through Michael I got additional opportunities. I always feel proud that he must have seen something in me, like a lot of producers and there's so many. I mean, I can't tell you how many people were helpful to me and encouraging to me. That's one thing I never lose sight of."
Ditto for Rosenfeld, who has worked with Cohen on many projects and tournaments.
"I think Michael absolutely deserves to be in the [National] Soccer Hall of Fame in the media division. Without question," she said. "The impact, how many areas of soccer in this country he has touched, all of his disciples of which I'm one I wouldn't never, ever have made the move to leave NESN. He launched my career plain and simple."
Glenn Davis, voice of the Houston Dynamo (Photo courtesy of Glenn Davis)
THE VOICE(S)
In the late nineties, Cohen realized a new generation of soccer analysts was right around the corner as the likes of Alexi Lalas, Marcelo Balboa, John Harkes and Wynalda would be ready to work TV games after retiring. Taylor Twellman, who recently finished his MLS stint with ESPN, joined that group years later.
"But to get to that point we started basically creating this foundation," Cohen said.
Davis is a great example of how a local announcer has moved up the latter.
During the league's early years, quality announcers were at a premium. So, when a job was offered, many grabbed it.
"In '96 because there was such a void of analysts, I was doing games for like three different teams – Tampa Bay, Kansas City and Dallas," Davis said.
Dallas was his first home market.
"Not only was I busy, it was an incredible opportunity. It got me a lot of repetitions," Davis said. "It was a great. I was very thankful for the opportunity from a lot of people, and it just gave me a chance to really dig in not only to the league and the players and everything but learn to become a better broadcaster."
And he did improve. Davis was a part of ESPN's World Cup coverage in 2002, 2006 and 2010. He also was an announcer during the 2008 and 2012 Olympics, working for FOX and announcing Concacaf Champions League and Gold Cup games. Heck, he even did Serie A matches for a while.
In contrast to many announcers, Davis is a double or even a triple threat. He started out as an analyst, but switched to play-by-play on the advice of Cohen and some announcers, such as the legendary JP Dellacamera as well.
"Michael did suggest focusing on it and but I think that all was going to occur naturally," Davis said.  "At the time there was a glut of soccer commentators. I wanted to specialize in play-by-play because I thought it would make me put me in a unique area. Let's be honest, I also knew that a lot of name guys were going to retire, big names, in U.S. Soccer. Of course, they were going to take a lot of the analysts' roles. I thought from a career perspective, this was going to give me a better chance to have a longer career and soccer on television."
Indeed, it was.
Davis most recently finished a stint as the Houston Dynamo's play-by-play announcer. He also has a radio show, Soccer Matters by Glenn Davis in that Texas city and Austin.
There have been many other success stories.
"It all comes down to the caring of the people, between the seminars and identifying the right people," Cohen said. "We've had some real success stories right. People have started local."
Such as MLS midfielder Kyle Martino, who wanted to become an analyst after he retired. The Philadelphia Union was looking for an announcing team. Dellacamera became the play-by-play man and Martino the team's first analyst.
"Ultimately he was identified by the network," Cohen said. "So, in a sense, it turned his local experience into a training ground."
Ditto for Brian Dunseth, who has a Real Salt Lake TV analyst matches for years.
The list is endless: Steve Cangialosi and Shep Messing with the New York Red Bulls, Dave Johnson with D.C. United. Marcelo Balboa with the Colorado Rapids.
Kyndra de St. Aubin, who is an analyst for Minnesota United, is another who has impressed Rosenfeld. St. Aubin worked for FOX at the 2015 and 2019 Women's World Cups and was lead National Women's Soccer League analyst for two seasons, among several other ventures. Jenn Hildreth, who completed her eighth season as the NWSL play-by-play announcer, recently announced the league's championship match. She also has worked the last two Women's World Cups.
Amy Rosenfeld (ESPN Photo)
BEHIND THE CAMERA
Now, when we mean talent, it isn't just the on-air personalities, but a team of people who could work efficiently behind the camera. While many had a ton of experience with baseball, football, basketball and hockey, televising a soccer game could be a league of its own with its unique challenges and foibles that weren't necessarily found in the United States at the time.
There also was the specter of turnover. For example, many off-camera individuals on the Dallas Burn were hired by the Dallas Mavericks or Texas Rangers after they gained experience. So, Cohen went after younger and perhaps inexperienced camera people who would be willing to learn and remain with the crew for some time.
"That was the basis for success," he said. "We found people that were consistent. We knew the local crew. The local people in Dallas knew that when they had a game, they could rely on these people. When the national folks come to town, we knew we could supplement our core travel crew and have reliable people and that was through training."
Depending on the market, the search could be fruitful or frustrating.
There might be more talent from which to choose from larger cities and metropolitan area such as New York and Los Angeles.
"A lot of the production people, producers and directors, they started at the local levels and they learn the craft and ultimately they became the network production people," Cohen said.
He learned to do his homework and watch every game he could and critique "from top to bottom and the directors" which he shared with the crew.
"You kind of weed it out to people that really wanted to do this," he said. "The expression, it's not the magician. You could have all the equipment in the world but if you don't have people that know how to do it and care …"
The broadcast could be in trouble.
"I felt we were fairly successful," Cohen said. "With that, the tide rose because the local [telecasts] got better over time.
"When you're able to make the commitment to these people, you have to have consistency of crew and a place for them to develop. … When the director shows up at a truck in D.C., he's got to know that he's got his camera people that know how to do this and his tape guys and his audio guys that understand us. There's a comfort level that comes with that and that took time."
Rosenfeld, a veteran producer of soccer broadcasts from the early days of MLS on ESPN and local markets who took over as senior vice president, Olympics and Paralympics at NBC during the summer, went through a similar experience.
"Trying to find technicians who understood fully the rules of the game was a big deal," she said. "How to shoot it; what was the camera framing? The replay guys knowing what's the right time to [talk about] what offside was and what the right cue point was."
Like Cohen, Rosenfeld traveled around with a videotape that had various examples of offside that she could teach the crews.
"Honest to God, I think I still have it," she said.
When she wasn't producing a game for ESPN, Rosenfeld watched many local matches, whether it was on game day or taped, searching for the next great announcer, director or producer.
"I wanted to identify new young talent," she said.  "I would watch on a given Saturday, I would watch a game live and then I would watch one on demand and just to be able to hear new talent. As you would see over the years, ESPN started doing a lot more doubleheaders. We had a lot more matches. We needed more announcing teams."
An interesting fact, a pair of Colorado College graduates, Mitch Green and Rosenfeld, wound up producing national MLS games.
"Two of the three national soccer producers in the United States were both liberal arts grads from Colorado College," Rosenfeld said. "Actually also quite humorous.
"I think he was poly sci and I was a history major with a concentration war, which I felt like was a great transition to soccer."
Indeed, because many observers claim that sports can be a substitute for war.
Michael Cohen, Amy Rosenfeld and JP Dellacamera at the Acropolis during the 2004 Summer Olympics in Athens. (Photo courtesy of Michael Cohen)
THOSE BULKY SOUND STAGES
Ah, about those stadiums in the late 90s and the part of the first decade of this century. They always proved to be a challenge because they were the immovable object. So, everyone had to find ways to try to work around it. It wasn't easy.
"In the early years, it was always a philosophical discussion. Can we shoot wide and see the whole field thing like they were doing in Europe in those days? Do we shoot tighter to bring the game closer?" Cohen said. "We had an opportunity when stadium started to be built in Columbus. We had an opportunity to customize the stadiums to make television better for soccer.
"We were in football stadiums were designed for NFL. In some cases, the cameras were higher, the booths were higher. It wasn't a true camera position at the top of each box which we now known as offside cameras. When we got to build the stadiums, we brought the game down a little bit lower, a little more intimate. Of course, we all benefited from some technology, high-def television. You could be tighter and you could be wider because the screen was wider. Super slo-mo and ultimately replay machines, went from being literally tape machines. We had to rewind the tape to being digital."
Offside is the most controversial call in all of soccer, especially when a team puts the ball into the back of the net, but the goal is nullified. Showing the fans what truly happened at the correct angle had to be a top priority, or the telecast would suffer.
"If you're in an NFL stadium, those camera positions may not necessarily lend themselves to the perfect look for offside," Rosenfeld said. "I mean, even to this day, we sometimes struggle with our camera positions."
But at least today's soccer stadiums are better to work with.
"One of the greatest parts of the soccer specific stadiums was that they started to include television in at the blueprint stage," Rosenfeld said. "Not all of them but some of them.
"So, you really could now achieve the optimal camera locations for soccer. It was not a one-to-one proposition like football. It's a very different animal. We see even today that the camera angle can really affect your appreciation of was he or she on or off?"
Added Rosenfeld: "I remember when Crew stadium opened, I remember when they all opened. I was like, 'Oh my God, they're going have a stadium whose primary purpose is soccer?' There's been a couple of moments where I thought, this dedication to the sport. It's really arrived."
Playing in cavernous football stadiums meant the potential for large crowds for games. If, however, fans don't show up, there might be plenty of elbow room for the fans, but a lousy visual shot for television.
Davis, who recently finished a stint doing Houston play-by-play, worked Kansas City Wizards games at Arrowhead Stadium in Kansas City, Mo. back in the day and Sporting Kansas City matches at Children's Mercy Park in Kansas City, Kansas more recently.
"I look at what an amazing atmosphere that Sporting Kansas City has day after day after day and week after week," he said. "Back then I did some games at Arrowhead Stadium. 2,000 people, 2500 people in that giant stadium and you had all these great characters; Bob Gansler coaching the team, Peter Vermes, Tony Meola, all these great characters at the time."
Davis, a former professional player who started out as an analyst for the Dallas Burn (now FC Dallas), fondly remembered those early days.
So much was at stake. The North American Soccer League went under in 1985 after a 17-year stint. After 11 years of being in the first division pro soccer dessert, MLS was thought by many to be the USA's last chance to keep a league viable and grow the sport in this country.
"It was a burgeoning league," he said. "I think there was this real feeling of everybody wanting to make this work and worried about it because, you know, so many outdoor leaves had come and gone. I always had that in the back of my mind. 'Gosh, I hope this is going to finally make it and stick.
"What I carried into the booth throughout my career was, 'Hey, we're still trying to put the flag in the ground for the sport in this country. So, it was never lost on me that this was a responsibility. It was also a privilege to get into this new and exciting medium for me, which obviously, was exciting for a lot of reasons. It was the sport I loved. But it was also an opportunity to gain a new skill set. That to me was exciting because I knew I had a high ceiling and a long way to go and I really wanted to work at it."
The long view of the control room. (Photo courtesy of Michael Cohen)
GOING HIGHER IN TECH
Everything is relative.
Technology has reminded us about that.
In the late seventies and early eighties, video cassette recorders were the thing and considered high-tech. Walkmans were the thing to listen to music.
Today, the future is now.
Sometimes it feels we live in a Jetsons cartoon in which video calls are normal and we could watch TV programs and sports games events on our phones.
What is new today, might seems like magic when compared to what we had yesterday.
It's called progress.
Compared to today, it seemed televised sports, especially behind the scenes, seemed to be in the stone age in the late 90s, although it was considered state of the art at the time.
For a crew to show an instant replay, a videotape had to be rewound. And that took time, even if it was several seconds.
Today, it's one-two-three.
"When you don't have to rewind the tape, which is boom, you're back," Cohen said. "Digitally, its much faster. That technology helped."
LIGHTS, CAMERA, ACTION
We have seen the evolution of cameras in television shows, news and sports. In the 1950's and 1960's once were heavy and huge and were not easy to move around and had limited scope. Today's cameras are lighter, can be moved around on one's shoulder and the quality of the picture is greater.
In 2007, MLS mandated that every team needed a minimum of seven cameras at their home games. Host sides needed to produce each match, allowing the visiting team to pick up its feed.
"It created the market for local TV," said Cohen, adding that MSG Networks always produced network quality broadcasts.
Of course, you can have all the cameras in the world. If they and lenses are not a certain quality, a lot of what is shown can go for naught, regardless of the talent you have.
As a veteran producer, you didn't have to remind Rosenfeld about the viability of cameras.
"Soccer is a sport that is frequently played daytime, mid-day, shadows," she said. "The sophistication of camera lensing has really been so additive because first of all, the ability to have much greater focal lens so that you can have a much bigger range of being very high up, but still be able to have this one range to zoom in.
"The ability to do not just slo-mo but ultra-mo. Soccer is such a game, in so many ways, of inches and to be able to really be able to slow down events and have the clarity of high definition is important."
Rosenfeld remembered when Revs game were standard definition. Now, its high definition.
And the difference was night and day.
"It's unbelievable," she said. "You throw in a tape from not that long ago and you think, 'Wow, oh, my God. It's like we are so used to such clarity I think in high definition.
"The Revs- D.C. United game from September '97, it's almost unwatchable because it's really amazing how 1997 looks."
And remember, that once was considered state of the art.
"I think if we ever can get to a reasonable place with 4K, soccer is a sport that's going to benefit immensely because of the detail from so far away," Rosenfeld said. "You're talking about a big frame of reference. The play is gigantic and in soccer. It is not like basketball where it's happening in a relatively confined area."
Cameras are not just in the stands. They were placed on the goalposts for ESPN games.
"The fact that we could embed a camera in the goalpost with the type of resolution and the ability to change the shading remotely, like that was unheard of," Rosenfeld said.
SOME SOUND ADVICE
Perhaps one of the most underrated parts of a broadcast is the sound. An enthusiastic cheering crowd that reacts to various plays, shots, saves and goals could boost the drama of of a match.
No one likes a boring game or a boring crowd, for that matter.
"Acoustics are so important," Rosenfeld. "We're all battling to find that amazing ability to balance the sounds of the game. The boot on the ball, coupled with the support of the chanting, the whole atmosphere that comes with soccer and some of the acoustics of the building.
"We have as a broadcast group have developed a greater appreciation that audio is as much a character as video."
For example, ESPN put microphones into the ground to get a unique sound.
"The quality of microphones we've fiddled around with, still with medium success," Rosenfeld said. "Burying mics in the turf and the ability to have the microphone be very resistant to being to step on, being very small and being very significant and being able to capture that audio. The technology it's remarkable."
Amy  Rosenfeld at the MLS is Back Tournament in 2020. (Photo courtesy of Amy Rosenfeld)
During the MLS is Back Tournament during the COVID-19 pandemic year of 2020, MLS allowed viewers to listen to Video Assistant Referee (VAR) discussions.
"MLS was so supportive," Rosenfeld said. "I give Howard Webb [former general manager of the Professional Referee Organization] a lot of credit. That was moving mountains to get it done. I thought it was fabulous. I think really that was a great PR move for PRO and the referees. … I have done television a long time and been involved with a lot of sports, soccer and specifically MLS has really been at the forefront."
Rosenfeld credited MLS and the defunct Women's United Soccer Association for allowing ESPN to experiment with technology on the pitch.
"They were always and still to this day have been very forward thinking about allowing the technology to play a bigger role, as was commissioner [Don] Garber approving the goalposts cams that ESPN uses on the MLS games that really are additive to the coverage," she said. "I think that MLS, USA back in the day, probably NWSL ,recognized that to grow the audience we had to bring the audience even deeper into the sport. understand the characters, understand the athleticism, appreciate how many miles these men and women are running in the game … to be on the front foot allow a television to push the boundaries as much as possible."
Michael Cohen loves the soccer specific stadiums for so many reasons. (Photo courtesy of Michael Cohen)
MODERN TIMES
The last decade has proven to be a bonanza in broadcast technology, not just for soccer, but for every sport.
For Rosenfeld, it's much less paperwork. She doesn't have to lug around manuals and keep tapes of various matches.
"It has certainly helped with the storage capacity in my house because I will admit, I do have crates of VHS games, mostly Revs games," she said. "I used to set the timer to record my game so I could go back and re-watch the game to see how I did and to see how the announcers did and just review the production in general and have a record of what I did."
Today's digital era is a producer's and announcers dream in so many ways.
"The ability to watch all of these games on demand, after the fact whenever you want, the ability for announcers to prepare by being able to watch all of these games, the fact that you don't have to lug around these huge media guides," Rosenfeld said. "Everything is now digital, and you basically can access everything from the internet. Just the ability to prepare for a game, the statistical preparation, the storytelling preparation is just immense."
All team media guides are online. It is rare when they are printed.
"We have a swap shop where you bring stuff you don't want," Rosenfeld said. "I brought milk crates of every media guide I had saved, like a million media guides."
As a former player and a coach, Davis reached into his expertise in both areas when he was an analyst. But the game has evolved over the past three decades. He realized it and you've got to go with the flow or wind up getting left behind.
"We all grew up with reference points on how we played and how we were coached," he said. "It's changing and we have to look at the subtleties of how it's changing Let's just talk simply about the pressing game. There wasn't a pressing game, and the athleticism that there is now. It's totally different."
Davis used the evolution of the center back position as an example.
"You were a big strong guy you broke a lot of plays up," he said. "You marked an opponent's most dangerous striker. You tried to deny the turn. You'd win balls you give it the guys with more skill. What the center back has to do in the modern game is crazy. He's got to set the play. He's got to be as good with his feet as anybody. A lot of them aren't, but they got to be as good with their feet. They have to provide even longer lateral cover. There's just so many things that make it different. We have to keep up with it."
Even with all those changes, he still has faced some familiar challenges that have been around for years.
Davis realized how important it is for a team announcer to get the message out in the best way possible.
"You're an extension of the club," he said. "There's a credibility factor. There's a fine line of being a club member but also, as individuals. I think in the type of call that you make; I think sometimes people in the organization might think you're too honest, but that's how I've called games. I can't change that. I got a lot of people that follow the TV and the radio shows, and I owe it to them to be in a place that is telling the truth."
But there is a balancing act as well.
"But I'll tell you, that has been tough, very tough because this is where it really gets challenging as a broadcaster. The games have 25,000 people, full stadium, up and down football. Tempo, rhythm. That stuff's easy. What's not easy is teams that haven't been built well and aren't playing the best soccer and you're the commentator on it. You have to really look for things so that you are not someone who is negative because who's going want to watch a game? So, you have to find that balance. That's always tricky."
Compared to other sports, there aren't as many statistics in soccer. Baseball, you can go on forever, with numbers.
"We have to be careful," Davis said. "Data can be a real crutch for people, coaches too. I see coaches in MLS now and they're spitting up a lot of data now. I almost feel like is this is this a fallback position. I find it interesting. There's so much data out there. There are people dedicated to it. I think it's important, but I don't think anything ever will trump or be bigger or better than the eye test, instinct and experience."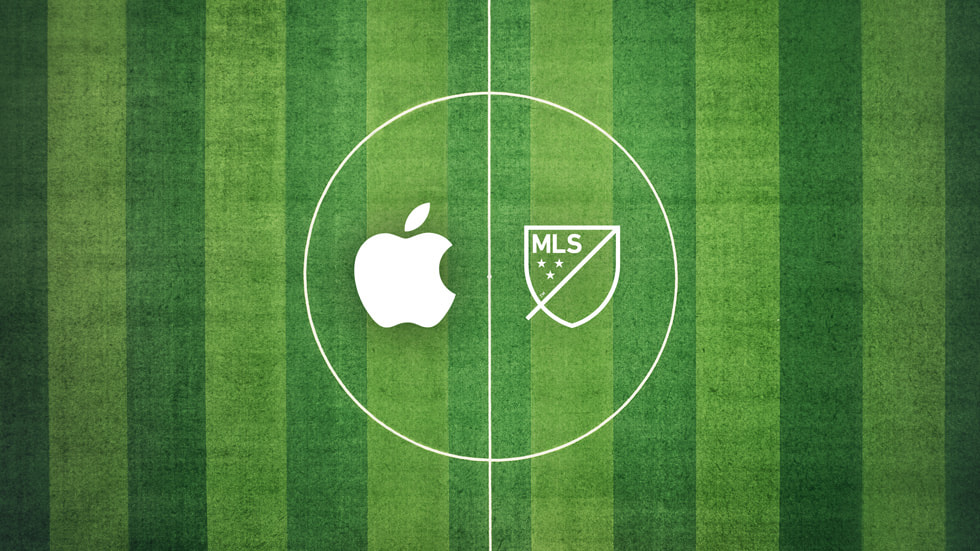 THE BIG APPLE DEAL
Come next February, MLS matches will be streamed on Apple TV, thanks to the 10-year, $2.5 billion deal that was announced in June It is a bold and audacious move for any sports league to stream every game.
We'll let Cohen, Rosenfeld and Davis give their thoughts on this brave, new world that MLS is ready to embark on in 2023.
There are strong indications that many of the local announcing teams that have become part of the 28 MLS clubs' culture will be broken up. That raises so many questions. Who will be retained by the league? Will the new announcing teams be as knowledgeable as the old club ones? Will the new announcing teams be able to capture the essence of the team? Will the fans want to watch and listen games that are streamed just online and not on TV?
So many questions and we'll have to wait several months to find out some of the answers.
"I'm excited to see how this all comes together," Cohen said. "It's probably the precursor to that sentence but it's going to be interesting if the local fans will be missing the local feel of it and whether the league kind of pivots back and provides a separate home key and road games."
Rosenfeld admitted she had mixed feelings about the Apple deal because she had a strong emotional tie to many of these regional teams. She added that she was saddened to see the various goodbyes by the broadcasting teams on social media.
"Taylor Twellman, that's how he developed, doing Union games. So we've had a lot of these folks who did regional games and went on to very impressive national careers. It's hard
"I am intrigued and impressed by the concept. I think that MLS is bold and brave. Yes, it's a lot of money. But it's also a lot of years. You could make the argument that they that's a pretty good commitment on both sides because the world could change in five years for the good or the bad. I think the idea that you are partners with Apple in growing subscribers and that there's an incremental value there."
Younger generations have grown up with TV shows and sports on the internet or phones. Older ones sometimes don't always welcome change or grasp it as quickly. .. I do wonder. Is MLS limiting their audience because how many people know Apple TV or know how to access it?
"Are we going to a certain demographic and limiting its exposure? Maybe not. Maybe the fact that they're all conveniently available without blackout will be good. I do think change is hard. A lot of the leagues are going to watch this and see. I think they're probably encouraged by the Amazon Prime NFL numbers. It's also the NFL, let's like not kid ourselves. That's a different animal. Maybe there still will be a solution. You think about Amazon and the multiple streams. You could watch a whole variety of different ones. The Hannah Storm version."
Rosenfeld said Apple is probably going to be much like the English Premier League model, which has a pool of announcers that work games.
"They don't necessarily have a rooting interest in either team and they're not paid by the team," she said. "It's going to eliminate, I'm assuming, a lot of the regionalization of commercials. So that'll be interesting.
"I know I've received a ton of calls from a lot of announcers asking how they can get a foothold."
Davis is one of many announcers from MLS clubs who has talked with a consultant working with MLS and Apple.
"It can be complicated," he said. "The pros are the money and the amount of platforms and where the platforms are for Apple."
Glenn Davis (left) during a game Houston Dynamo pregame show. (Photo courtesy of Glenn Davis)
There might be an uptick in games being called on the radio because it will focus just on the local market, which could bring in more local advertising.
"What I think happens is that radio in all these markets around the country is going to be more important," Davis said. "It'll be more saleable because he can go into rooms and say, 'Look, this is the only local call that will have you will be with the two guys calling the game, the broadcast. I think it can be monetized more than it has been now as well."
Davis said there are radio stations in Houston that are interested in pursuing such a project, including the station on which he does his weekly radio show.
Without the local flavor, something could be missing from games. Davis remembered growing up in New Jersey and listening to New York Knicks and New York Rangers games with his father. Marv Albert was the man radio announcer back then and he brought a certain passion to whatever game he announced.
"The regional guys have been so important for the growth of the game," Davis said. "All the colleagues, we speak to each other. These guys and gals have all done a tremendous job for the most part. I grew up in New York, New Jersey area. The commentators when we were a kid, they were the storytellers. They were they were part of the team.
"I do fear that you're going to lose that personality, that localness that is so common in sports. There's a little bit of a gamble there. What I know is they're not going to keep teams together. They're going to break the teams up, I guess to find some freshness and maybe that's in defense of making sure there's no homer-ism.
"That's the danger. I think you're going lose a lot of great personalities that that do build the game locally in all these different markets. There are people that are recognized. They're people that are an extension of their team. It comes with a little bit of risk."
LOOKING AHEAD
As high tech we are in 2022, someday, perhaps not in the too distant future, who knows, they'll look back at us as the stone age, as we do at the late 1990s or early 2000s.
Rosenfeld knew there will be improvements especially if broadcasts go from 4K to even 8K
"I think that definitely a part of this that hasn't really been talked about a lot," she said. But I am fascinated/I think 4K and God knows maybe 8K will elevate the appreciation of the sport to such an amazing grade. The limit of the barrier to entry was always distribution because DirecTV could sometimes do it. Apple TV could deliver a 4K feed."
Drones could be a more of a factor in future broadcasts, Rosenfeld said.
"I'm intrigued by that. I'm a little bit obsessed with drones," she said, adding that drones used at the MLS is Back tournament in 2020 as part of a coverage because there were no fans. Drones are sophisticated and as pilots become better and the equipment becomes safer, you will see the inclusion of drones. You saw it with the USFL, and you'll likely see it with the XFL. I think MLS will start to think about it and I see that will provide an angle that could really be quite innovative."
Continuing its seemingly forever evolution cameras are likely to get smaller, but better.
"That will be fascinating as cameras become smaller," Rosenfeld said. "The ability to have robotics where you do get a pan-tilt zoom without having to have an operator. I do think there will be more and more interest in things like biometrics and the sort of next-gen statistics. I think especially if somehow gambling really grabs hold of soccer – I think it's nuts to gamble on soccer – things that have more scoring events – but if betting is going to become a thing, how many how many relevant statistics can you provide? And how can we further exploit the athleticism of the game and explain the athleticism of the game?
"There will be no stone left unturned to explore every part of the field and in many ways and every part of the athlete."
Twenty-six years has made a huge difference. And in 2026, the United States will be hosting the world again, along with Mexico and Canada, in the next men's World Cup after Qatar this month.
Much has changed since USA '94.
"Now, as FIFA looks to do a World Cup here, they don't need to fly in a bunch of crews from the UK," Rosenfeld said. "There's a there's a lot of incredibly proficient excellent soccer fans who .. are great. They're great camera guys, men and women who now have become soccer fans and have really learned the sport."
Cohen has done this for more than three decades and has shown no signs of slowing down.
"It's been a journey," he said.
No matter what soccer game he is watching, Cohen usually can spot an announcer, producer, director or someone behind the scenes for whom has opened doors.
"It's been a fun journey," he said. "Every time I turn on the TV and I see someone that's a producer, a director that came through the ranks. It's definitely satisfying. I get nice notes from everyone. I got a nice note from a former associate producer who came up through the ranks. He said it's amazing how this thing has gone and where it's going."
Here are two related stories:
MAKING AN IMPACT: Rosenfeld gratified by soccer's growth over the years
A TRIPLE THREAT: Davis started as an analyst, became a play-by-play announcer and hosts a weekly radio show