By Michael Lewis
FrontRowSoccer.com Editor
So much for Queensboro FC having a top-flight technical staff for its inaugural USL Championship season.
Technical director Luis Gutierrez became the second major defection within 40 days.
Gutierrez will join Real Madrid as a member of Raul's coaching staff for Real Madrid Castilla, the La Liga's squad reserve team. Gutierrez, who has playing experience in Spain, has UEFA's A and B coaching licenses. Raul played for the New York Cosmos in 2015, when Gutierrez was on Giovanni Savarese's coaching staff.
On June 8, Josep Gombau, who was hired as head coach by the USL Championship club in 2020, signed a two-year deal with Odisha FC of the Indian Super League.
"I leave Queensboro FC with so much pride at what we have accomplished in a short period of time. All we had was an idea and a concept of what we wanted this club to be, but we were able to turn that into a reality both on the pitch and in the Queens community," Gutierrez said in a statement. "In the last two years we have brought in some incredibly talented players and coaches, fought for national titles, sent players to Europe for trials, launched our Women's team and ultimately shown the country that Queensboro FC is a club that does things the right way and will continually be successful both on and off the pitch. While there is so much work to be done, I have the utmost faith that the people at this club will do whatever it takes to make it happen.
"I want to thank ownership for the opportunity to be a part of Queensboro FC. I would also like to thank Josep Gombau and Victor Oñate for their faith in me and ultimately the freedom to continually do what I thought was best to make the club the best that it could be both on and off the pitch. Lastly, thank you to the rest of the staff at the club that are working nonstop to make this great project possible every day.  I genuinely believe that QBFC will be one of the best clubs in the country."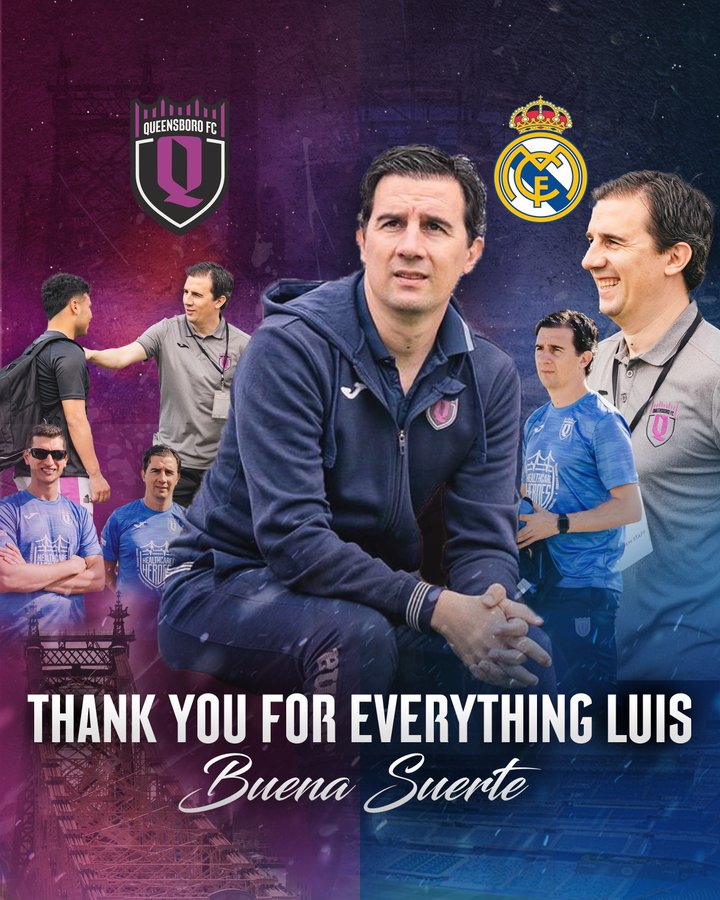 According to the Queensboro FC website, "Luis has played an integral role in the founding and formation of Queensboro FC, where he was one of the club's first employees. He was a key figure in the launch, roster formation and development of the club's inaugural USL Academy squad that went on to the USL Academy Playoff Final in the team's first ever season. His work continued into this season's Men's academy team competing in the USL Academy and UPSL, as well as the club's inaugural Women's team competing in the USL W League."
Queensboro FC did not say who will replace Gutierrez or Gombau.
There was no press release or announcement on the Queensboro FC website as to when or why Gombau resigned from Queensboro FC.
Since a major press conference on April 21, 2021 that announced the team's plans to build a multi-purpose 7,500-seat stadium on the campus of York College in Jamaica, N.Y., Queensboro FC has been silent as to its plans.
The team has gotten off to a stumbling start.
Twice Queensboro has pushed back its inaugural season. In July 2020, the club announced it would kick off in 2022 due to the COVID-19 pandemic.
On Nov. 2, 2021, the USL Championship said that Queensboro would move its start back to 2023 "to allow for proper planning and preparations."