In 2009, Jeff Clark published a book: Dad's Masterpiece: The Patricia Louise Masotto Story.
Former Eastern New York Youth Soccer Association president Peter Masotto passed away on Sunday. He remembered his daughter Patricia Louise after she was killed in a car accident in 1985. This is their story. This article was posted on BigAppleSoccer.com in July 2005
By Michael Lewis
As the father of six children, Peter Masotto has had to spread his love six ways.
"My children are the driving force of my life," he said. "They will always be."
But Patricia Louise Masotto was, as Peter likes to say, "His masterpiece."
And what a work of art she was on the soccer field.
Patricia Louise Masotto was one of the top women soccer players around until her life ended at the age of 21 in a car accident with her best friend, Brenda Driscoll, 20 years ago in Farmingdale, L.I.
Eastern New York Youth Soccer Association set up a scholarship to honor them. The U.S. Youth Soccer Association named the Girls Under-16 national championship after Patricia.
Her father, ENYYSA president Peter Masotto, will present the U-16 cup to the age group winner at the USYSA nationals at Disney Wide World of Sports in Orlando, Fla. after the 8 a.m. championship game on Field 4 on Sunday is decided.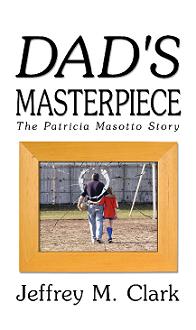 "I'm looking forward but at the same time I become emotionally upset," Masotto said. "This is the only tangible thing I have, that certain part of her."
Masotto recently talked about his daughter and her accomplishments.
"She displayed a remarkable drive for everything she undertook in her life," he said. "Soccer was a small part of what this remarkable young woman was."
And what a remarkable soccer player Patricia Louise Masotto was.
In her junior and senior years at Massapequa High School, she scored 120 goals — that's no misprint or typographical error. In her final season at Nassau Community College, she finished with a school record 28 goals and 18 assists, which was good enough to land her a scholarship to George Mason University. A 3.4-grade average and hopes for a career in nursing certainly did not hurt her cause, either.
It might be difficult to ascertain Patricia Louise's most outstanding performance, although her three goals for the Massapequa Express in a 4-1 victory over the Massapequa Falcons in an Under-19 State Cup final in 1982 was one of the most memorable to her father.
Peter Masotto was the Falcons coach, so he had mixed emotions that day, proud of watching his daughter dominate the game, frustrated that an opponent wrecked his State Cup hopes.
"We couldn't stop her," he said. "The greatest challenge I had was how to stop my daughter."
It was easier said that done.
"We couldn't contain her," he added. "She hit two shots that were unstoppable. I knew it was going to be hard. I was very proud. No matter what I did, she was smart enough to outfox me."
She also played and excelled at basketball, bowling and track. "She was a quality team player," her father said. "She was unselfish, very unselfish. Her attitude was her team, not I. People always felt comfortable with her."
But soccer was her No. 1 love. Before her death, Patrick Louise, along with Brenda Driscoll, had started taking courses to obtain a state D coaching license.
"It was unselfish of them," Masotto said. "They wanted to help younger girls. I thought that was something. They had nothing better to do to help girls on the field. They wanted to give something back to the game."
Unfortunately, Patricia Louise and Brenda never had the opportunity.
Early in the afternoon of June 15, 1985, Peter and Patricia Louise Masotto were in the kitchen of their Massapequa home.
"I looked at her and hugged her," he said, "I said, 'You're my goal.' I hugged her and threw her around playfully.' "
As it turned out, it was the last time the father and daughter would be together.
Later that night, Patricia Louise, Driscoll and another friend, Charles Gucciardo, in one car, her brother Peter Jr., and three friends in another, were coming home from a disco. At the corner of Route 110 and Conklin Street in Farmingdale, someone going 100 miles per hour went through a red light and broadsided Patricia Louise Masotto's car.
Peter Jr. pulled his sister out of the car. All three passengers of that car were dead at the scene.
"I was in shock," the senior Masotto said. "Here I saw before me three people I love helpless. I couldn't do a thing.
"I said a prayer for all of them and I kissed them.
"Still to this day, time has a way of relieving serious anxiety and pain. But every day I'm alive I feel the pain those three human beings experienced."
At first Masotto wanted to quit coaching.
"It's given me another dimensional value," he said. "I looked at how she pushed herself. Should I be any different?
"At first I had apprehensions. I wanted to quit. What did she want me to do? Quit? I looked at my inner strength. She helped me become a better person."
Masotto continued to reflect.
"The tragedy in life is when a mother and father have to bury a child," he said. "It's severe. The psychological effects are tremendous.
"Her friends, her peers, they see what effect that had on their lives. Her popularity was well known. As a person and as a human being, her memory of her will live on and on."
Here is a related story: