METUCHEN, N.J. – UWS League Two announced Thursday the establishment of a New England Conference for its inaugural 2021 season.
UWS reserve teams from Connecticut Fusion, New England Mutiny, and Worcester Smiles will be joined by Massachusetts-based club Upper 90 Soccer Academy. In Michigan, the Great Lakes Conference has welcomed Detroit City FC's reserve team into League Two.
Based in the North Shore of Boston, the Upper 90 Soccer Academy is designed to meet the needs of club and school players. Many Upper 90 players have gone on to the professional level, domestically and abroad. The staff at Upper 90 is dotted with professional, college and top level high school coaches, including stalwarts Ebbie Kobiat and Pete LeVasseur.
NEFC coach and director of Upper 90, Dushawne "Doc" Simpson has been developing athletes in the Boston area for many years, including a stint as assistant coach with the Boston Breakers (National Women's Soccer League). He is also the architect of two national championship teams as coach of the Boston Aztec and Boston Breakers Reserves.
"I'm very excited to offer the North Shore community with a women's team," club director Doc Simpson said. "We have a lot of talent here and it is important to our staff to showcase them."
The Connecticut Fusion began play in UWS in 2018, based out of FSA in Farmington, Conn. The club played two seasons in UWS before the season was postponed due to the COVID-19 pandemic. The club intends to compete in 2021.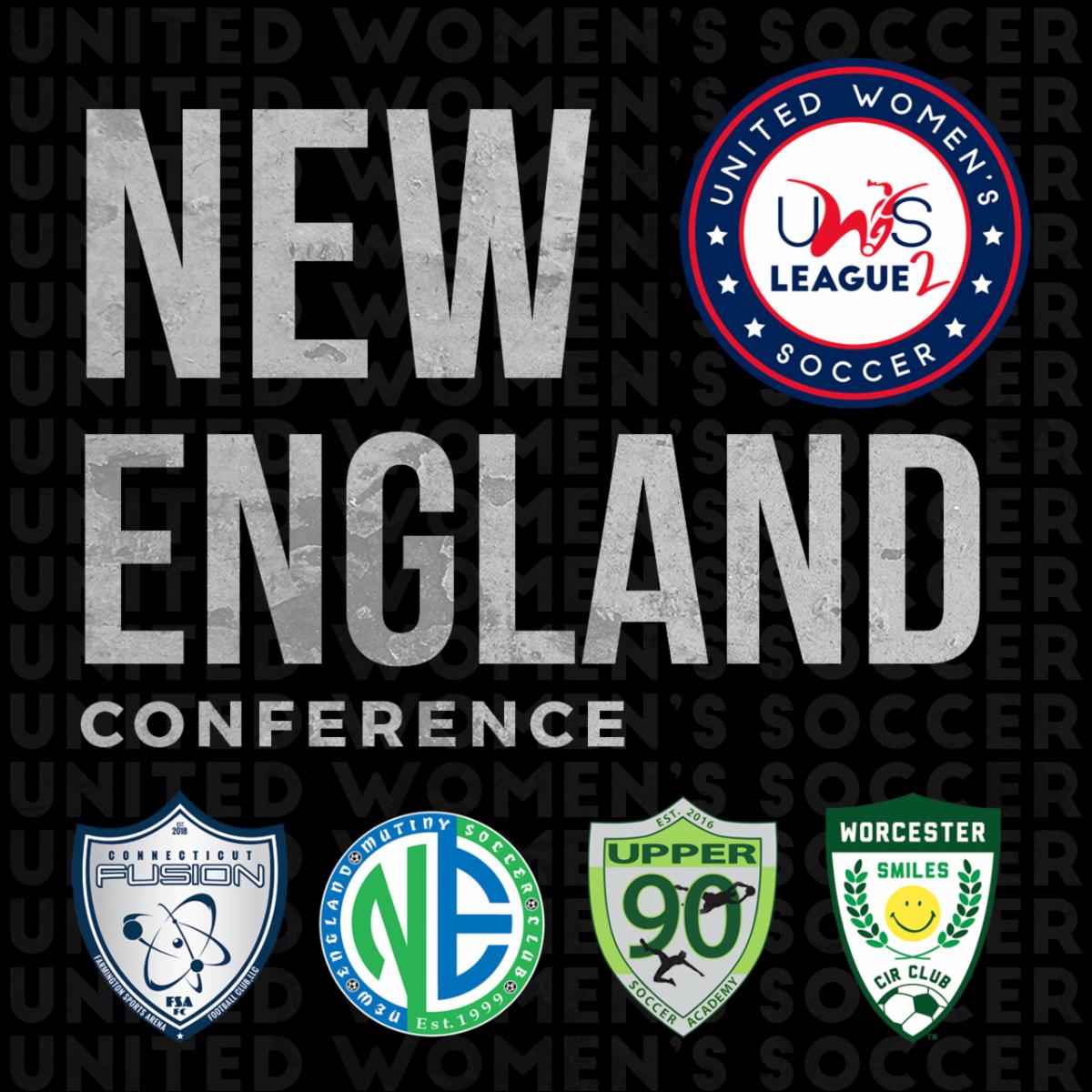 "Having a second team to both train and play at FSA is another positive step for our young franchise," managing director JP Dellacamera said in a statement. "There are so many quality players in our state looking for the proper environment to showcase their talent and dedication to the game. We look for our UWS II team to push our first team to greater heights. The addition of this tier to the UWS is a perfect opportunity for our younger players to develop & one day play at the first team level. We are looking forward to 2021."
Established in 1999, the New England Mutiny is one of the oldest in U.S. soccer. The club's two signature moments came in 2004 when the team nearly defeated the Chinese national team. In front of more than 30,00 fans on its home pitch, the Mutiny led 3-1 after 60 minutes before succumbing to the "Iron Roses" 4-3. In 2012, the Mutiny became the only amateur women's team to defeat a professional women's side when it defeated the Boston Breakers (Women's Professional Soccer), 2-1. Numerous Mutiny players have gone to the professional ranks, as well as many others representing club and country throughout the world.
"UWS League 2 will provide a professional training and playing environment for the top local prospects in western Massachusetts," Mutiny general manager Jill Serafino said in a statement. "The team will have a dual purpose of providing a pathway to pro soccer and gateway to a successful college career."
Worcester Smiles FC, based in Worcester, Mass., will be providing a development/feeder team for its first team in UWS League One. The addition of a League Two team not only provides support to their existing program, but additional playing opportunities to the wide talent pool in the region.
"I am looking forward to taking this hand on challenge and having this new path for developing players that will excel to the next level within the Smiles FC," head coach Rocco Leone said in a statement. "Having the girls take the skills today and developing their soccer career to the next level."