CHICAGO – The National Independent Soccer Association Thursday unveiled NISA Nation, a full-year league providing amateur independent clubs a path to professional status.
NISA Nation will allow the amateur affiliate level league teams to secure a spot at the NISA PRO level. Those leagues include the Gulf Coast Premier League, the Midwest Premier League and the Eastern Premier Soccer League.
The new level is expected to be activated in 2021.
"NISA continues to lay the foundation for independent clubs to ensure the stability and sustainability of a truly open system," NISA commissioner John Prutch said in a statement. "NISA has always been more than just a league, but an association of leagues linked together with a common cause. As the future unfolds, it will become evident that we are building an Association that is here to stay."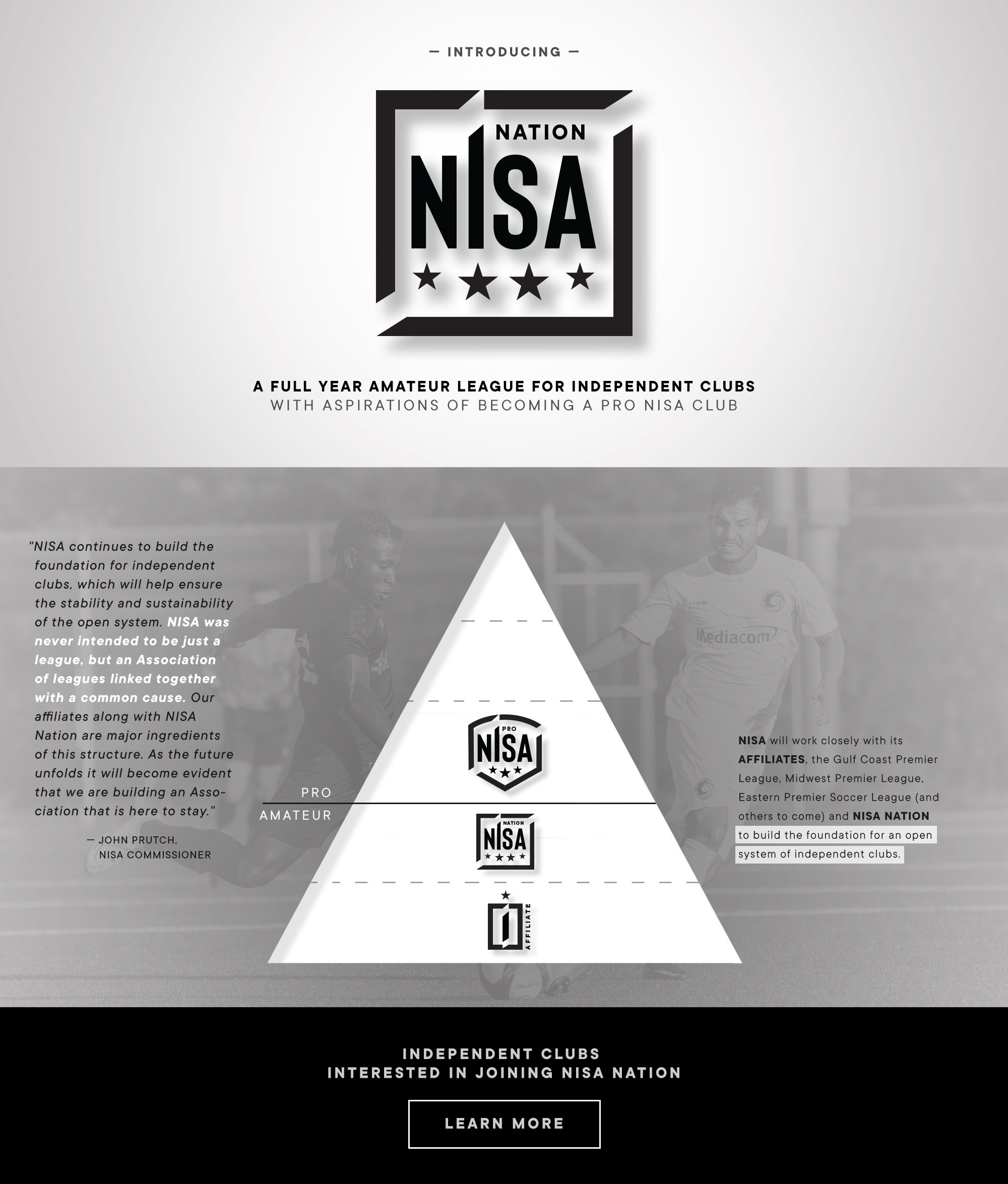 NISA Nation came about after several conversations with amateur clubs looking to play an extended season at a high level. This will serve as an incubator league for future NISA PRO clubs, a potential home for PRO reserve teams, as well as a place for PRO clubs for players to rehab before returning to play at the professional level.
This new will sit on top of the affiliates level and more thoroughly define the path to professional soccer for all NISA affiliates.
NISA Nation will require the same level of professionalism within the front office and on the field expected of NISA PRO clubs. Requirements and competition format will be determined with direct input of the participating clubs.
The league also announced that it had rebranded its primary communications hub as NISA Network.
NISA has invited interested clubs to learn more about NISA Nation at NISASoccer.com/NISA-Nation.