By Michael Lewis
FrontRowSoccer.com Editor
Emmanuele Sembroni won't be playing any more soccer for this season and never for the Cosmos again.
The veteran center back Monday was suspended for the remainder of the regular season and fall tournament. The Cosmos have two matches remaining in the schedule before participating in a post-season competition. It is not known for how long that tourney might be.
In a statement, the Cosmos announced that Sembroni had played his final game with the club.
Sembroni was red carded for stomping on the head of midfielder Daniel Vicente in the 57th minute of the Cosmos' 3-1 win over New Amsterdam FC in Warwick, N.Y. Friday night.
"Due to the violent and egregious nature of the infraction, the league office has made the decision, in consultation with the disciplinary committee, to suspended Sembroni for the full remainder of the 2020 season and fall tournament," NISA said on Twitter.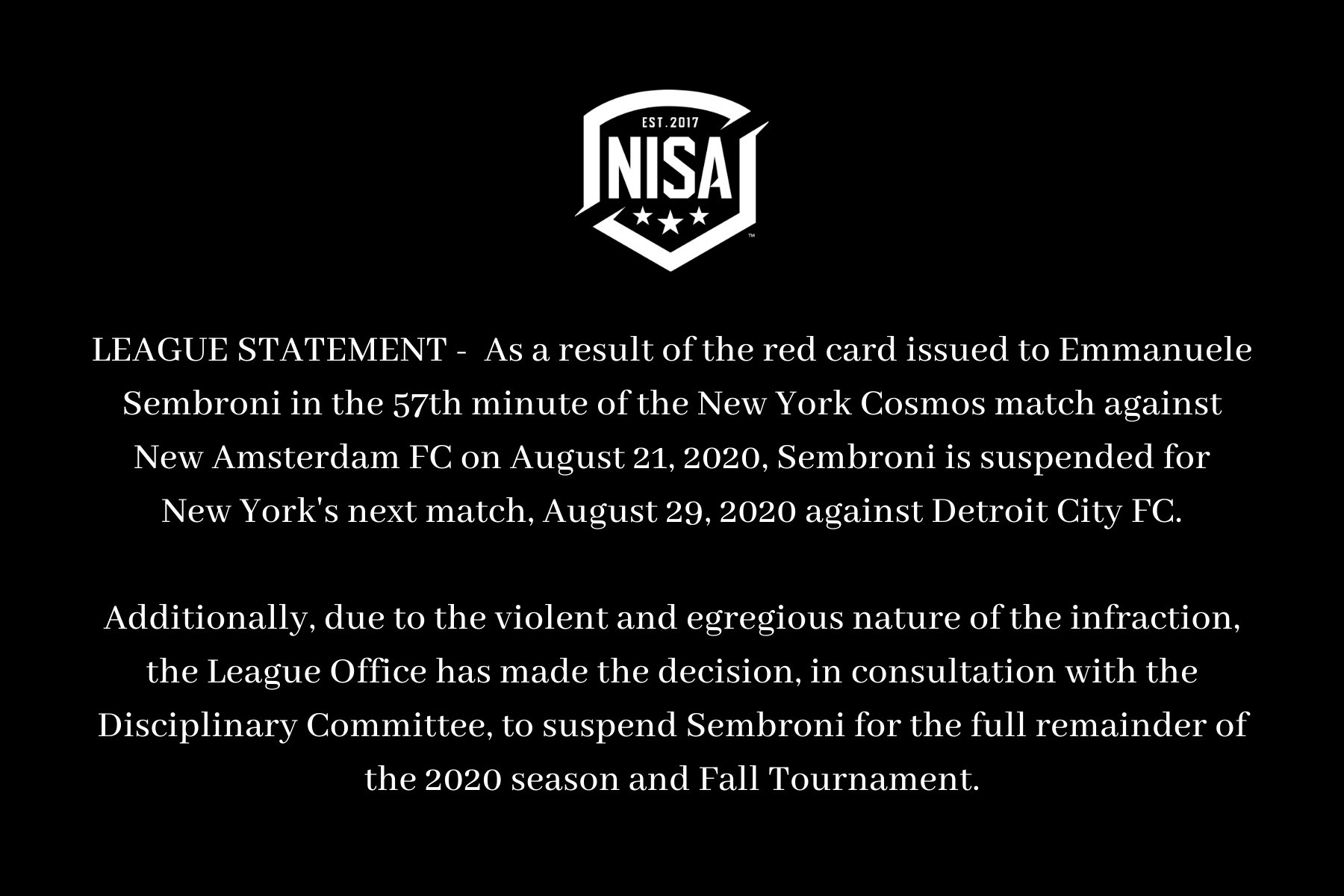 The Cosmos did not appeal the disciplinary process or red card.
"While Emmanuele has played his last game for the Cosmos, we believe he will be able to learn from this incident," the Cosmos said in a statement on Twitter. "Since joining our club, he has been an active member of the Cosmos family and a dedicated community volunteer. We know Emmanuele is sincerely sorry for his actions, and hope that, in due course, he can be forgiven for his mistake."
"As an organization, we cannot and will not condone unsportsmanlike behavior. Once again, the Cosmos extend our deepest apology to Danny Vicente and everyone at New Amsterdam FC. This is certainly not how we wanted to begin our new local rivalry."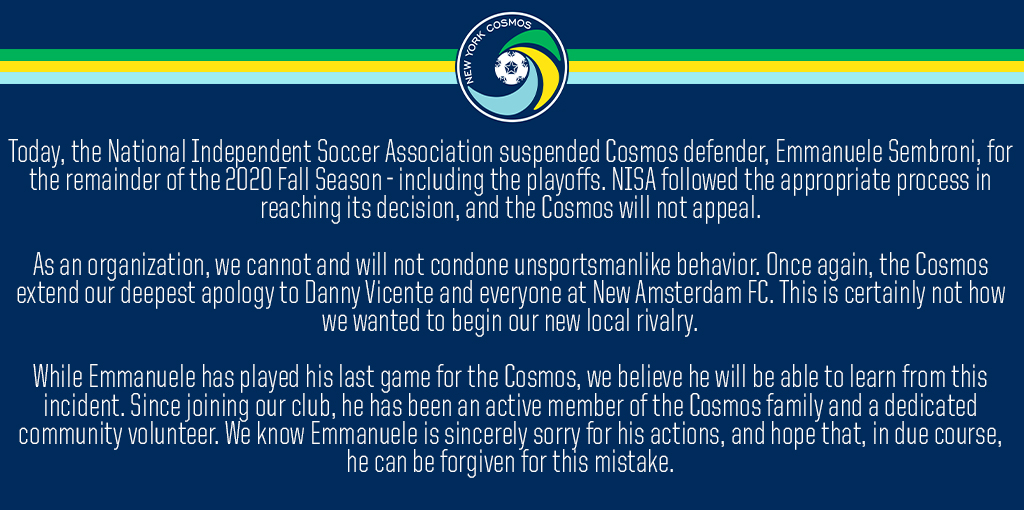 Cosmos head coach Carlos Mendes will have to look for another player to partner with Matt Lewis at center back. New York (1-0-1, 4 points) will host Detroit City FC at Mitchel Athletic Complex in Uniondale, N.Y. Saturday at 7 p.m. in a closed-door match.